How to Bring the Motion of the Ocean to Your Home With Interesting Nautical Decor Ideas
Jun 20th 2017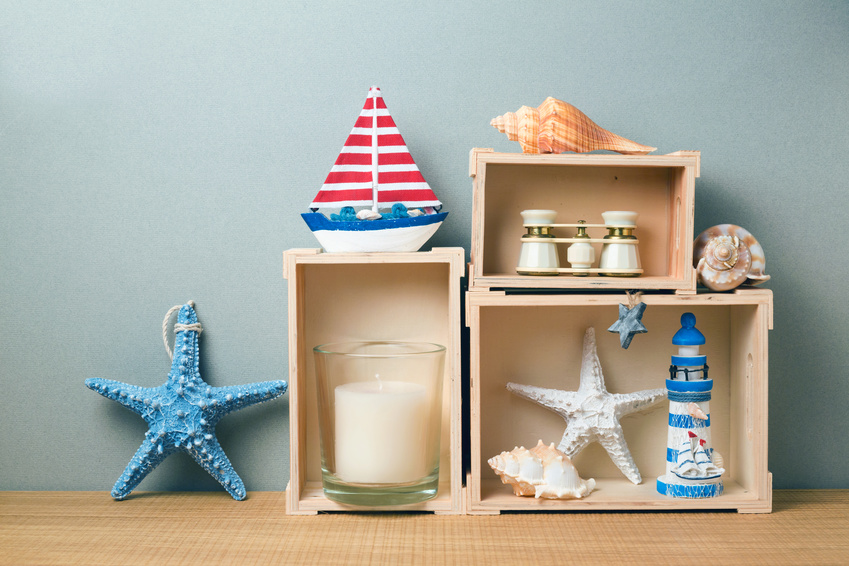 A good update to your home decor doesn't just change the look and feel of your home, it changes the way you feel, too! But surprisingly, a full 47% of Americans haven't updated their home decor within the past five years!
Home decor trends are always changing and evolving, but one theme that has really shined through within the past couple years is nautical design. Nautical decorations are incredibly versatile, and can bring the motion of the ocean to any room you choose!

However, some nautical home decorations have been used plenty of times in the past. To put a new spin on things, here are some interesting nautical decorating tips and tricks that haven't been seen before!

Oars as coat hooks
Wooden oars make both a great wall hanging and coat rack; all you need to do is decorate the oars to match the room they are in, then install some strong metal hooks. Put the hooks on either side of the thicker part of the oar so coats don't pile up on each other.

Ropes as curtain tie-backs
White rope is great for holding back your curtains as it is sturdy and thick. They're pretty easy to install as well; just grab a boat cleat, install it at the proper height, and simply loop the rope around your curtains and drapes. Tie a loose knot and you're all set.

Compass decal as a base for a light fixture
Don't forget about your ceiling when decorating! A compass decal is easy to apply to your ceiling, with your light being the center point. This is an especially nice touch for guest rooms and child bedrooms.

Pirate rooms
Kids love pirates, and there's no better theme for a craft room, bedroom, or playroom. There is plenty of nautical pirate decor to choose from including eye patches, ships in a bottle, and treasure trunks and maps. Go wild! Your kids, or grand kids, will thank you.

Octopus everything
When you think of typical nautical decorations, what animals do you think of? Chances are you're thinking of starfish, whales, and dolphins -- so change things up and decorate with octopi instead! These adorable eight armed animals put a refreshing spin on your room from throw pillows to vases and wall hangings.

If these interesting nautical decoration ideas inspire you, make sure to visit our website and see what else you can find that will make your home shine!